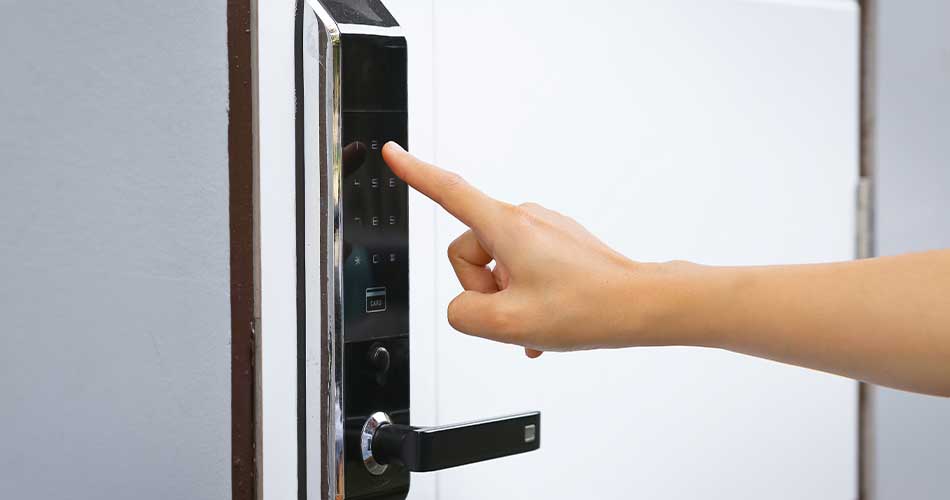 Commercial Electric Door Locks
Stand alone electric locks are a cost-effective way to upgrade from traditional mechanical locking devices.
They allow you to easily add and delete users, track usage and manage data, without installing a facility-wide network. Providing you with more control and ability to manage your system more efficiently than with a traditional mechanical system. You are free to upgrade to a networked solution at any time. Simply replace the network module – not the entire lock – and you'll be up and running in no time.
We at Godby Safe & Lock specialize in providing you with the best brands and a large variety of electronic door locks.