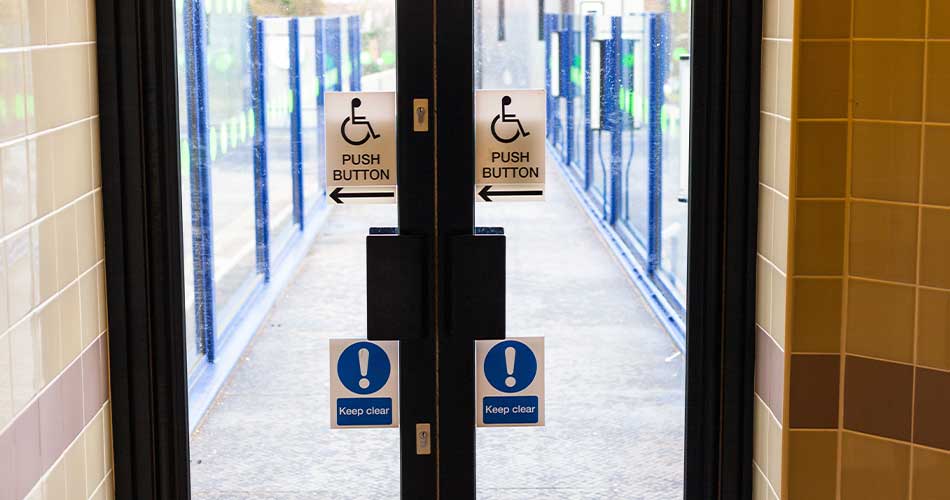 Commercial Electric Handicap Door Openers
Opening, closing, and passing through doors can be a challenge for the elderly or the disabled.
Those who are physically challenged and need to use either wheelchair, scooter, cane or walker have difficulty traversing through doorways. They need some type of door control to assist them with doors. This is where Electronic Handicap Door Openers from Godby Safe & Lock come into play. We have the latest technology in electronic handicap door openers to make life easier for you,your family or visitors.
Godby Safe & Lock installs the finest Electric Handicap Door Openers to suit your door-opening needs.