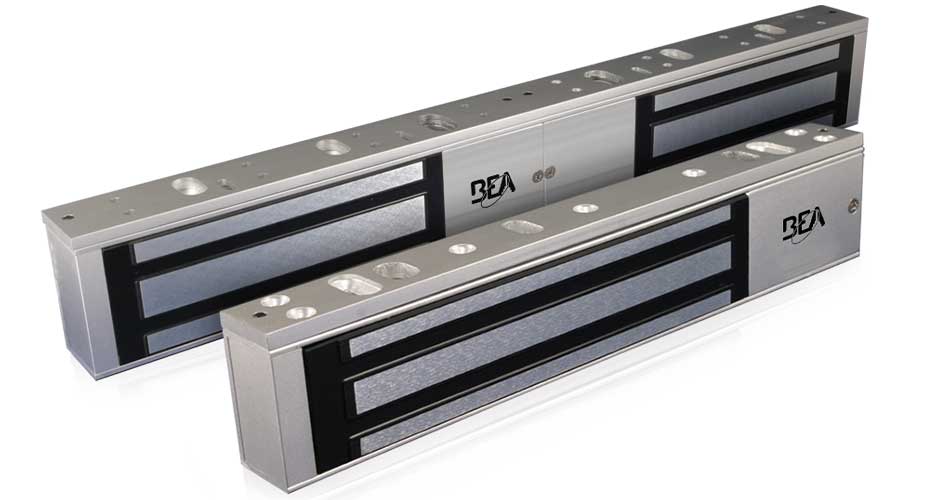 Commercial Magnetic Locks
Magnetic door locks are simple locking devices which help to restrict and secure access by use of an electromagnetic field. These locks are very easy to install and are operational immediately after installation.
They also have a longer lifespan than your conventional door lock because they are away from the everyday user.
We offer a variety of door locks that come with an infrared remote release to grant access. Each magnetic door lock comes in different sizes and hold different amounts of force from 300 pounds to 600 pounds.