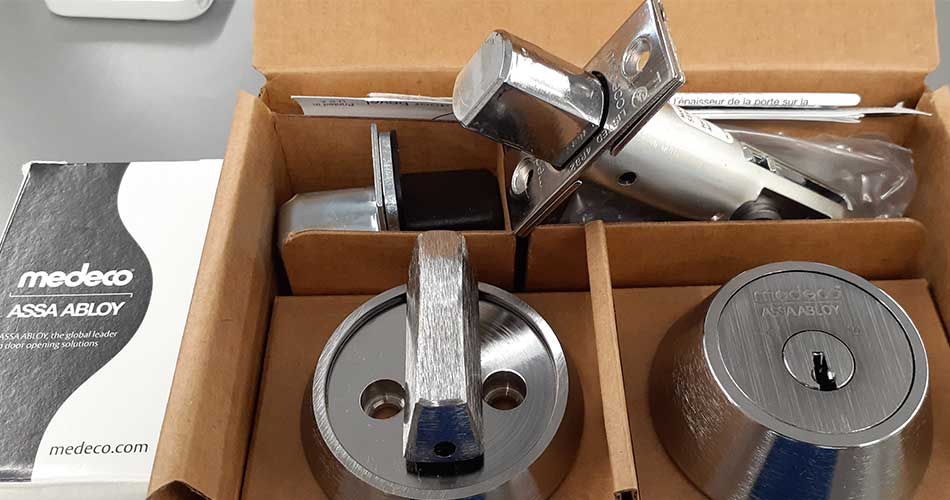 Residential Medeco High Security Locks
Do you need a more secure key-and-lock system? We can help you by installing a  Medeco High Security Lock.
Medeco creates their locks and keys to work against drills and picks used by common criminals. This added level of protection is important for any homeowner concerned about basic security needs.
Medeco locks are now made to prevent key bumping, making them a top option for locksmiths. Medeco locks use the latest technology to prevent the problem of key duplicating and ensure that your home security system is safe.