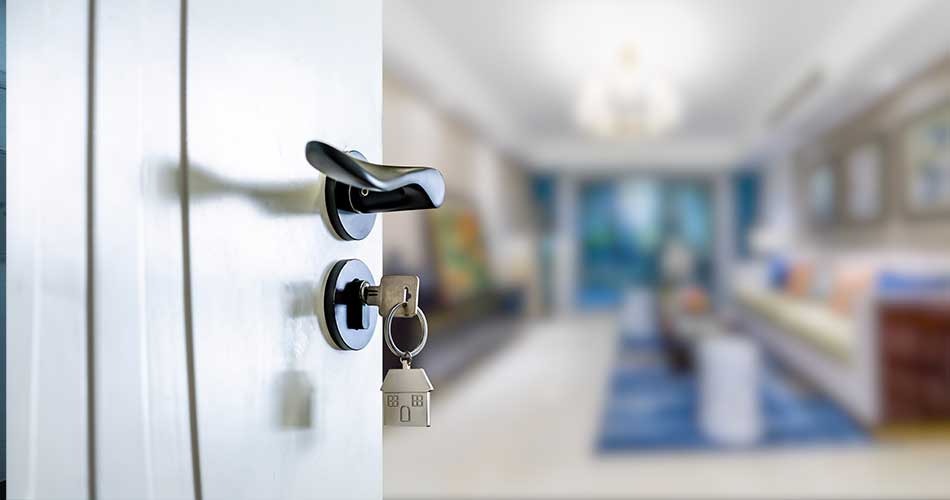 By Staff
This new year, put your home's security first. You might have a long and ambitious list of resolutions you want to complete this year, but be sure to keep lock maintenance and upkeep at the very top. Start with taking some time to scrutinize the locks around your home, especially on the doors that provide entry to your home. Keep these things in mind as you do so:
Replace/Upgrade Locks When Necessary
You shouldn't only think about replacing a lock after it stops working or if you lose the keys. Having your locks upgraded every few years is important as locks suffer wear and tear, even if they may not appear to. Consider an upgrade if you have not had your locks changed or maintained in the last 5-7 years. This will make your home a safer place.
Change Keys
Do you have to jiggle your key around to get the lock open? That may indicate an issue with your key, and not your lock as most people assume. You should consult your locksmith to determine whether the issue is your key or your lock and upgrade as necessary based on that. It's quite likely that your key is the reason it is hard to get inside and you should replace ineffective keys as soon as they present any trouble.
Leave Fixes To The Professionals
These days, everyone likes to tackle home projects themselves. When it comes to your security and the security of your family, it's best to consult a professional. As a homeowner, you should hire an established locksmith that you can trust. You are not as knowledgeable about lock mechanisms and installation as a locksmith. A skilled locksmith can install the locks properly and help maintain optimum security at your home. They will know what to do and can provide the services you need to stay secure.
How To Handle Duplicate Keys
Once you've changed your keys or installed brand new locks, make a couple of copies of your new keys. However, avoid hiding keys in traditional places like under a rock or under the doormat. Home intruders typically search in about a 10-foot area surrounding your door. Either find an unusual location or one that's a little further away from the front door to hide your key. Better yet, give a spare to a trusted friend or neighbor that you can easily reach in case of a lockout.
Purchase Quality Hardware
Security is not the place to think cheap. It is essential that you only buy quality items to keep your locks, doors and other security items in shape. After all this expense is usually only incurred every 5-7 years, so if you're not sure about which products to buy, consult your locksmith, they should be able to advise you on what's best for you and your home.
Improve and upgrade your home's locks this year. Contact us for all of your lock installation and repair needs.