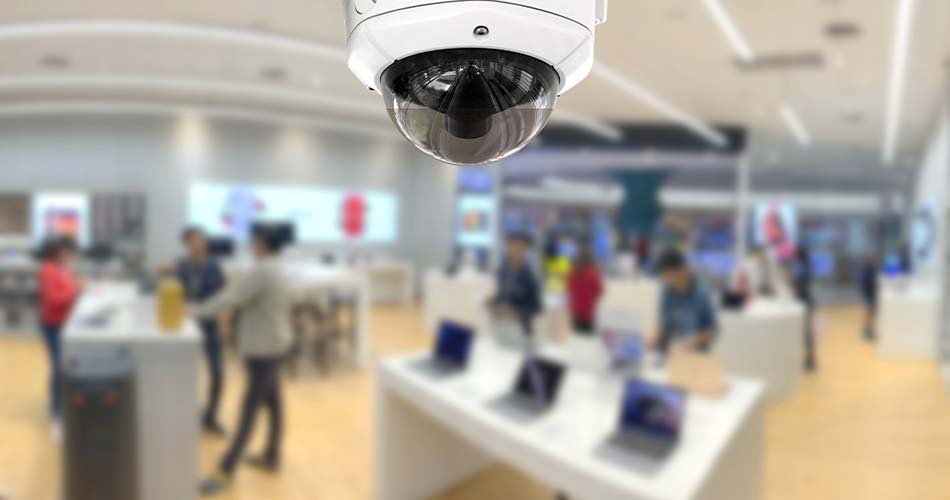 By Annie Pilon
Keeping your business secure is an important and sometimes overlooked part of business ownership. But there are plenty of options out there. And if you have a small business that needs a somewhat sophisticated security system, you can choose to go with a professionally installed business security system. Here are some tips for choosing the small business security system that's right for your business.
When Choosing a Small Business Security System. . .
Make Sure the Equipment Fits with Your Space
Your office or business space is likely to have an impact on the type of security system you choose. For example, if you rent your space, then you might need to choose a system that doesn't interfere with the walls or structure of your building. And if you have a space with many different rooms, you could require more cameras and equipment than if your space is fairly open. So before you really even begin your search for a provider, it may be helpful to really consider what type of system would fit best with your space and your needs.
Choose a Scalable Contract Option
In addition to your physical space, you should also consider your business goals. If you plan on growing significantly or moving to a different location in the relatively near future, that could impact your contract with a security provider. So before signing anything, you should make sure that you have the option to add on, move or change your plan in a way that will scale with your business.
Decide How Many Cameras You Need
Of course, cameras are a big part of most professionally installed small business security systems. And when you're getting a system professionally installed, you can try to build a package that specifically fits with your needs. So one of the things you'll need to think about is how many cameras you'll need to cover your space, or at least the important parts of it like rooms with a lot of important equipment or supplies. You can also consult with a professional to make this decision.
Pick the Right Camera Types
There are also different types of cameras available from different providers that may help to shape your decision. For example, some cameras have the ability to move around to better monitor large spaces. Some are more disguised or discreet to better fit with your space. And some can detect motion or utilize night vision.
Look Into Additional Sensors
Aside from just monitoring your space via cameras, there are plenty of other features you can add onto your security plan. For example, you can get sensors for things like smoke, flooding and carbon monoxide. And since these things can be harmful to both your staff and your equipment, they're at least worth some consideration.
Set Up the Right Alerts
Alerts are an important part of any small business security system. You need to decide in what situations you want to be notified of activity from your security system. For instance, some providers may allow you to set up motion alerts for when your office is closed and empty. But if your business is in a busy building or has some after-hours cleaning or employees, then you probably don't want those constant notifications. In addition, you need to decide who at your company you want to receive relevant alerts.
Consider Mobile Features
In addition, many security providers have begun offering mobile features to accompany their security features. So if you're often away from your location and still want the ability to monitor your small business security system, you can choose one offers a mobile app or allows you to connect your mobile device to your system so that you can receive updates or check your account.
Make Sure Your Provider is Reputable
Of course, you'll want to make sure that whatever provider you go with will be able to adequately serve your needs. So it's a good idea to read some reviews or even ask for references to make sure that they have a good reputation and actually deliver on their service offerings.
Ask Questions During Installation
One of the biggest benefits of having a small business security system professionally installed is that an actual professional will come to your location to set things up and show you how everything works. So it's important that you take advantage of that opportunity to clear up any questions you may have and make sure that you understand exactly how to use your new system.
Be Prepared for Added Fees
Though prices vary for different providers, getting a professionally installed small business security system usually requires a bit more of an investment than a DIY solution. You should at least expect to pay an extra installation fee for when they visit your location to set everything up.