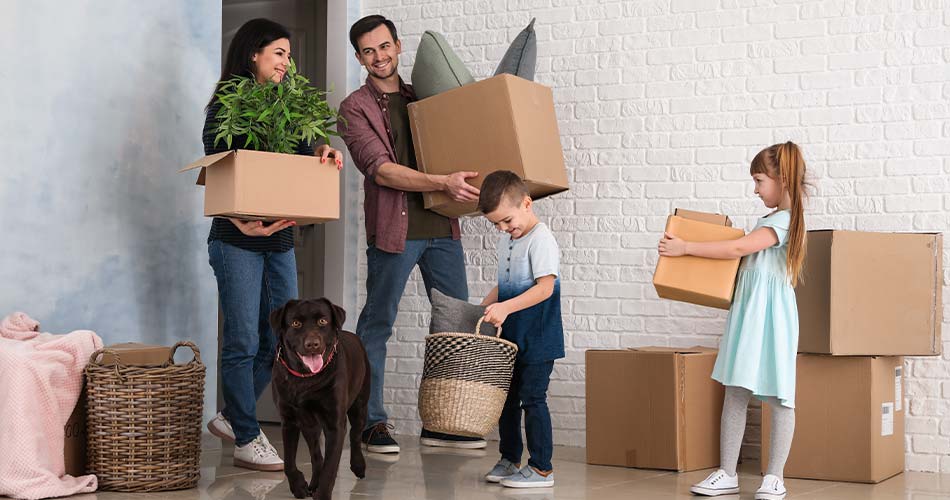 It took months of planning, and the help of your long distance moving company, but you're finally settling into your new home. You're probably excited to set up your home just the way you like it. But before you paint the walls or tackle a renovation project, one of your first tasks should be to evaluate your home security.
Feeling safe in your home goes hand in hand with feeling comfortable. Particularly if you're moving to a new city you're not familiar with, it's worth taking the time to ensure you have some basic security measures in place.
Change the Locks
It's highly unlikely that you'll know much about the people you bought your house from. And it's impossible to know how many spare sets of keys for your door locks might be floating around out there.
The vast majority of people are honest and decent folk, but all it takes is one person to see an opportunity to gain unimpeded access to your home. For peace of mind, change the locks on all entrance points, including:
• Doors
• Garages and shops
• Other outbuildings
You can either hire a professional locksmith to do this, or, if you have a few basic tools, you can do it yourself. While you're at it, consider upgrading the hardware to:
• More robust locking mechanisms
• Convenient keyless entry systems
• More visually appealing and functional designs
 Inspect Your Property
Have a look around your property to identify any areas where would-be thieves might be able to operate undetected. If you can't alter the landscape, then consider installing motion lights to illuminate these places. Lighting is also useful around:
• Entranceways
• Garages
• Pathways
Not only will this discourage intruders, it will enable you to avoid slips and falls when it's dark out. Plus, it will add more curb appeal to your home.
Get to Know Your Neighbors
Good neighbors look out for one another. It's what they do.
When it comes to long distance moving, you might not know many people in your new town. So start with your neighbors. Reach out to them and introduce yourselves, or even invite them over for a meal. With this simple gesture, you could:
• Make lifelong friends
• Learn about the neighborhood
• Have extra sets of eyes watching over your home
• Have someone close by in case of an emergency
Make Your Home Look Occupied
Thieves often target empty houses because there's less risk of being noticed. If you're going out for the night, leave some lights on. You could even turn on the TV.