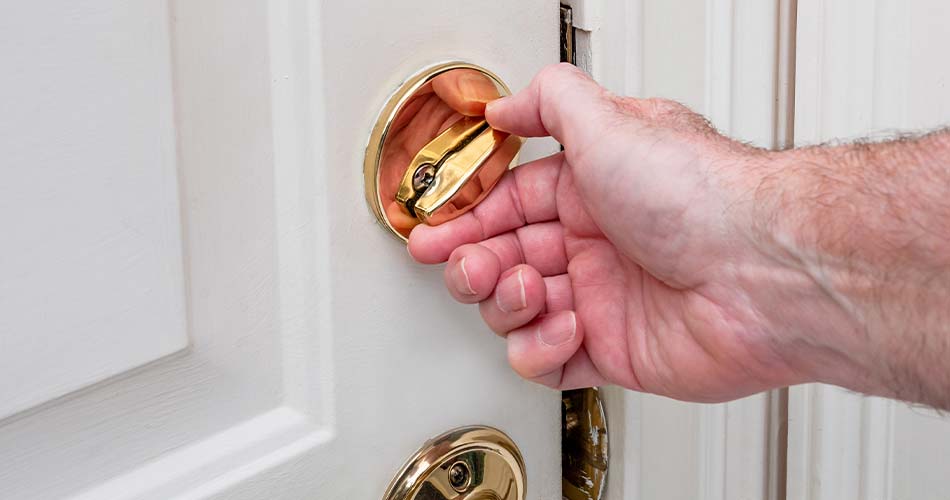 By Staff
If you are like most people, you think about calling locksmiths when you are locked out of your home or business, and these are indeed some of the more common reasons to contact an emergency locksmith for immediate services. However, there are also other reasons why locksmith services may be required. Here are a few:
– The number one reason you may need an emergency locksmith is when you move into your new house. This is an emergency because somebody you don't want coming into your house might have an old key to your house. Be safe and have your locks changed.
– Locks are generally sturdy devices, but they can break from time to time. When they break when you are outside the home trying to get in, you need emergency locksmith services right away. The lock itself may break, or the key may break when you are trying to use it.
– You lose the keys to your home or business completely. You lose your keys at the mall after walking and shopping all day. Nobody has turned them in at the lost and found office. This is like being stranded and never being able to go home. Don't worry because a trained locksmith from Godby Safe & Lock can get you help fast by making you brand new keys!
– If your home has recently been the target of a crime, you may not feel safe and secure in the home. You may need a locksmith to travel to your home immediately to update the locks so that you can sleep better at night. In some cases, the locks may have actually been broken during the break-in, and you may not be able to secure the home until the locks have been replaced. These are situations when emergency locksmith services can benefit you.
– Another reason might be when you need to get into an important safe or locker at home or work. You don't know where the key is, so call an emergency locksmith because you may have money or important documents you need in the safe.
At Godby Safe & Lock, our professional treatment costs much less than amateur lockout attempts. We offer a lockout service that caters for times of great need. We are licensed professionals who provide you with the right service whenever you need it. Contact Us for more information or call us at 561.540.6004.