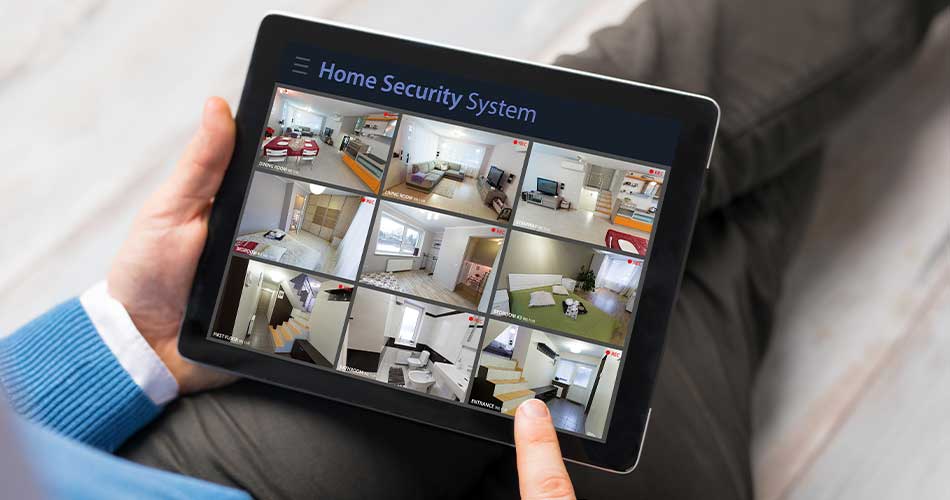 By Staff
The implementation of security measures has been in existence since the very beginning of human history. The need to protect ourselves and our loved ones can be described as a primitive urge. Early man, had the tough luck of relying on basic instincts and contraptions made up of sticks and stones to protect themselves. Would you like to know something really cool? They also domesticated wolves! The wolves would bark or growl if there was danger close by and this would alert the humans to a possible threat. This is very similar to our companionship with dogs now. However, as we have evolved, so have the techniques and tools we use to protect ourselves. We now have access to numerous types of equipment such as advanced door and window locks and security systems.
Did you know?
The first electro-magnetic alarm system was patented on June 21, 1853 by Augustus Russell Pope in Boston, MA. However, in 1858, the patent was sold by Pope to Edwin Holmes.
It's not unusual for people to weigh the pros and cons before making a decision. You may already done while considering a security system for your home. If you've decided it might not be the right choice for you and your family, we'd like to convince you to give it a little more thought. We've always loved the saying "an ounce of prevention is better than a pound of cure," so even if you think you live in a safe neighborhood or you've never experienced anything close to a burglary before, you just never know when something might happen. Many of us lead busy lives, which means we don't spend all day guarding our homes and precious belongings. This leaves our valuables unprotected and vulnerable when we're not there. Not having any sort of security system in place can create unfortunate scenarios. Imagine how upsetting it would be coming home after a long day and finding that someone broke into your home and took your valuables. Or even worse, what if that person was in your home when you and your loved ones returned? Scary stuff!
With a security system in place, you significantly lower your chances of being caught by surprise. Alarm systems can instantly alert you and the authorities to the presence of an intruder or if you have security cameras installed, you'll be able to spot an intruder before anything happens. There is data to prove that most break-ins happen during the summertime since families take the opportunity to go on vacation with their children while school is out. The last thing you want to return to after vacation is a burglarized home.
Did you know?
In 1969, Nurse Marie Van Brittan Brown invented the first home video security system.
The best way to ensure that you have eyes on your home at all times, is to install security cameras. They give you the option to monitor your property using a smartphone, computer or tablet from literally anywhere, at any time. Some cameras detect motion and will instantly send a notification to your smart device of choice.
Burglars are much more likely to target a home that does not have a security system installed. With so many options of affordable security systems on the market,  it's surprising that only 17% of homes actually have any sort of security system in place. Studies show that homes without a security system in place are 300% more likely to be burglarized. If that doesn't scream, "make the investment," then we don't know what does. It's also wise to place the security yard signs and window stickers provided in areas that are visible from every side of your home–this says to intruders that breaking into your home is not a good idea.
Security systems are also very beneficial to commercial businesses. Recent studies has shown that small businesses, on average lose $50,000 per year due to theft and larger companies lose an estimated $400 billion, annually for the same reason. Not only can security systems help prevent or capture events such as theft, break-ins and vandalism, but the usage of surveillance cameras in businesses can also improve employee productivity, help solve disputes, provide evidence for an investigation and more.
Before you can enjoy all of the benefits and peace of mind that having a security system can bring, you'll need to have it installed. Hiring the experts at Godby Safe and Lock gives you access to technicians who are the best at what they do. We can ensure your equipment is set up correctly and talk you through how your system works.
Our highly trained and professional team will also give you tips on how to better secure your home. We are experts in quality camera installations, access control and other security measures. Don't compromise your personal security or that of your family and business.
Protect yourself today! Give us a call at 561.540.6004 or visit our showroom at 902 S Dixie Highway, Lantana, FL 33462.