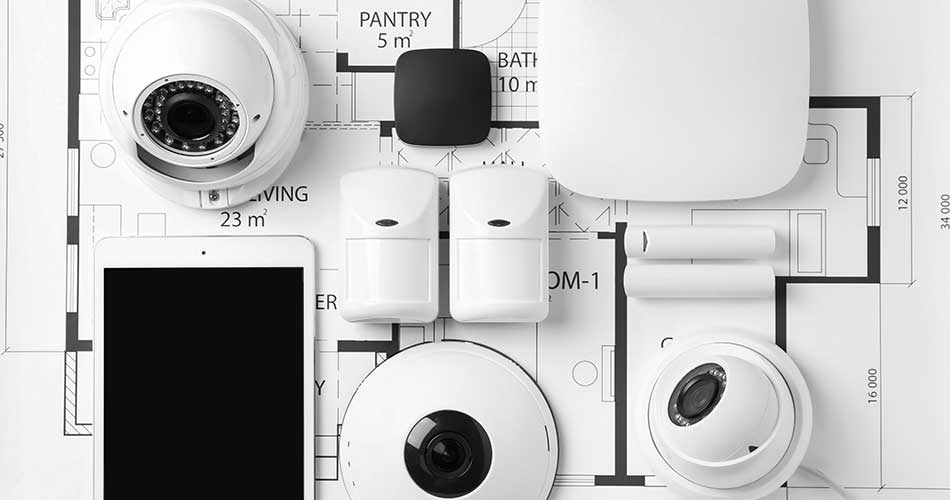 By SuperPages
An alarm system has many parts that all work together to provide complete security coverage for your home. An important part of implementing a security system is knowing how each part integrates and communicates with the main computer system that runs it. It is essential to have all of your alarm system parts working as intended so that a failure does not jeopardize your family's safety.
Control Panel
The control panel is the most important part of an alarm system. It is the "brain" of the system and connects all other parts together. It is also the only alarm system part that can contact the outside world. Using cellular or landline communication to the police or a security monitoring company, it can make contact with them in the event of a burglary. The control panel wires into your home's electricity and has a backup battery for when the power goes out.
Keypad
The keypad is the only alarm system part with which you have any direct interaction. It links directly into the control panel and has the ability to arm and disarm your system and to contact emergency services via installed panic buttons.
Door and Window Sensors
Door and window sensors are magnetic contact sensors that sound the alarm whenever a burglar breaks the contact between them by opening a door or window. They can communicate with the control panel either with wires or wirelessly.
Motion Sensors
Motion sensors are typically mounted in the top corners of a room where the wall and ceiling meet. These devices project an infrared beam over a wide area and sense a burglar's presence in your home via the infrared radiation he or she emits. When a burglar moves and interferes with this beam, motion sensors contact the control panel, which activates the alarm and notifies the proper authorities.
Sirens
Sirens neither detect nor monitor for intrusion, but rather are in place to alert you when the other alarm system parts have detected a burglar's presence in your home. When one of the sensors detects a breach, it communicates with the control panel, which triggers the sirens and notifies the authorities.
Knowing how the different alarm system parts interact with each other is important because it allows you to plan your multi-layered security system much more effectively. Whether it is for a future expansion or upcoming renovations, knowing the ins and outs of alarm system parts prepares you for any change your system requires. For more information about alarm system parts or how they interact, contact a home security professional.