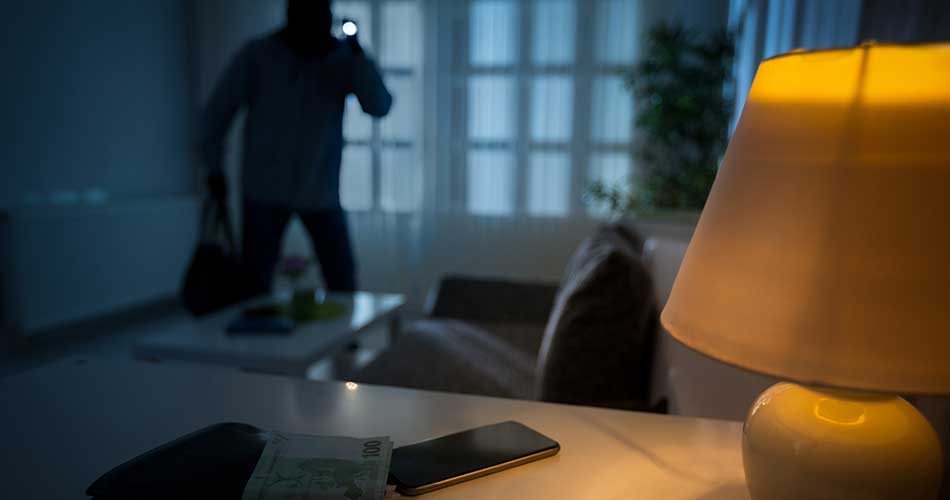 By Hillary Johnston
The upcoming summer conjures visions of beach vacations, relaxing in the sun, taking road trips, and simply enjoying time off from school and work.
While the summer months are known as vacation time, it's also peak season for burglaries. Are you prepared to keep your home safe while you are off enjoying the summer sun?
Why Summer is the Peak Season for Burglary
Why are the summer months the peak time for burglaries? It probably has to do with many of us going on vacation, worried more about packing a suitcase and slathering on sunscreen than we are about security our homes. According to the
FBI
, crime rates increase approximately 10% in June, July, and August. The simple reason for the crime rise could be because people let their guards down. In the rush to get ready for vacation, home security is often forgotten. Other reasons for crime rising in the summer could include schools being on break and more teenagers being around or simply that the heat makes people cranky.
John Hipp of the University of North Carolina at Chapel Hill studied crime rates and time of year. After looking at several cities across the United States in the 1990s, Hipp found that crime rates increased during the summer months. He concluded that the increase correlated with more people gathering in public when it's warmer, therefore making them more susceptible to crime.
Another study by John Simister found a correlation between heat and crime. He found that crime increased in cities around the world when the summer months had temperatures warmer than average. Regardless of how hot the city is, crime increased just about everywhere when the temperatures warmed up.
Whatever the reason, the fact is that crime does increase in the summer. While you're preparing for vacation or just looking to get out of the house to enjoy the nice weather, be sure to take precautions to keep your home safe from potential burglars.
Tips to Keep Safe
There are several simple things you can do to keep your home from becoming one of the statistics.
If you are planning a vacation:
• Contact a trusted neighbor and let them know your travel plans. Your neighbor can keep an eye out around your house.
• Stay off social media. Don't post travel plans, "check-in", or post photos while you are away.
• Lock all the doors. Make sure all doors and windows are securely locked.
• Make it look like someone is home. Stop your mail and newspaper delivery, put timers on lights inside and outside, and leave a car parked in the driveway.
To keep your yard safe:
• Put all tools and ladders away after you've used them. Ladders can be used to climb in second story windows and tools like hammers or screwdrivers can be used to gain entry.
• Lock the front door. When you're working in the back yard, be sure to lock the front door and put the garage door down.
• Install motion detecting lights. Motion detecting lights are inexpensive and can light up entry ways to the home.
Perhaps the most important advice to keep your home and family safe is to install a security system. The system and the security signs and stickers that come with the alarm help to deter theft. In most cases, if a burglar sees an alarm, he will move on to an easier target. It's estimated that homes without a security system are three times more likely to be broken into than homes with a security system. Decrease your odds of a home break in by researching home security systems and getting one installed.
You can still enjoy your summer vacation, time in the yard, and the warmer weather without worrying about your home's security. Take some simple security precautions to keep your home, family, and valuables protected.