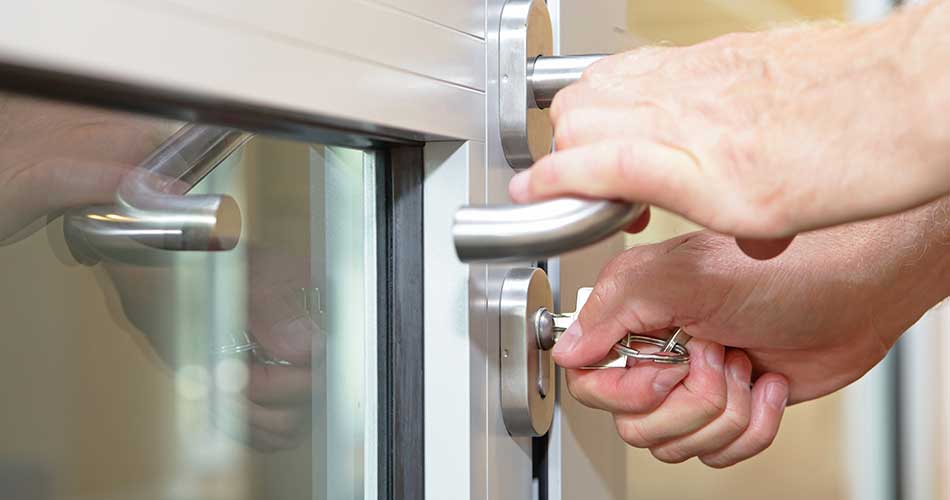 By Andreas Chavez
Provide daily maintenance
Don't expect your commercial doors and locks to last for years, especially without only little to no maintenance. If you notice that your locks are not working properly or not working completely at all, don't hesitate to get them fixed or replaced as soon as possible.
Keep in mind that damaged or broken locks won't repair themselves. Don't wait until the locks are impossible to fix. Always have the time to inspect your locks and repair them if they are having some issues.
Treat Your Doors And Locks Gently
While you can't manage how your visitors or customers use your commercial doors, you have the power to control how you and your staff care for your locks and doors. Do your best to avoid forcing a key to turn if it's stuck or not turning completely.
In addition, avoid kicking your doors every time you go inside or outside as this could damage not only the door but the lock as well. Treating your locks and doors carefully enable you to save lots of money on lock replacement and repair.
Provide lubrication
Your locks will not function smoothly and correctly without lubrication. It is very important to lubricate your commercial locks at least once or twice a year to make it perform well. Lubrication is essential to your lock's functionality. If you don't lubricate your locks, grime and dirt could accumulate inside the lock and could potentially jam your lock from time to time. And when it comes to lubricating commercial locks, try to use a Teflon or graphite-based lubricant as these type of lubricants are easier to apply.
If you're looking to increase the lifespan of your commercial locks and doors, consider following the lock maintenance tips above. You should be able to keep your locks in great shape once done right.