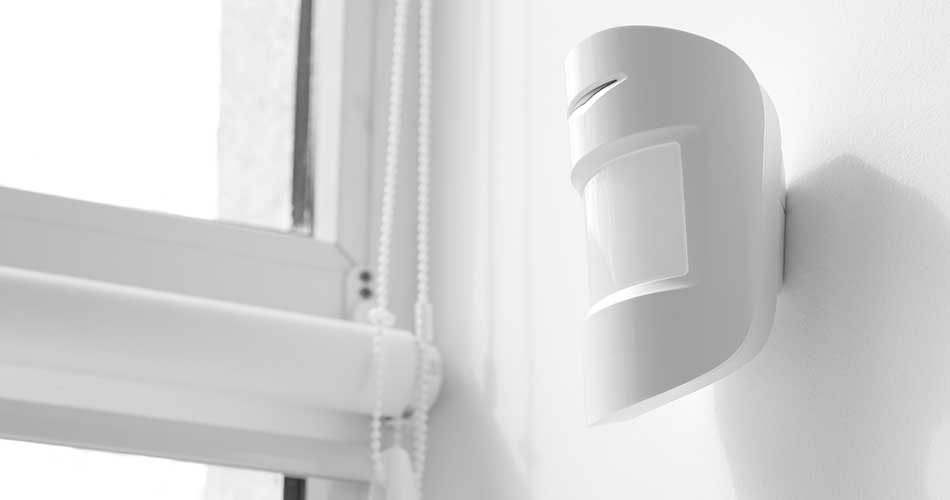 By Safety.com
The absolute front line of defense in a home security system is secured doors and windows. Of the more than two million home burglaries reported each year, nearly 66 percent are residential break-ins. What is the most common entry among thieves? Doors and windows, often unsecured. Protecting them is a definite priority when it comes to securing your home. In addition to a reliable lock system, door and window sensors are an essential part of any basic home security system package, preventing entry and potential danger to your home and family.
Top 5 Highest Rated Door and Window Alarm Sensors:
1. X10 Home Control Door/Window Sensor DS10A
This sensor is among the most highly rated products on the market. It has a sleek, simple design is easy to use, and has a longer range and longer battery life than the standard door/window sensor.
2. GE Security Interlogix NX650 Wireless Door Window Sensor
GE Security is known for making quality home security products and this is one of their popular devices. This sensor is small and discreet at 3.25″ x 1.5″ x .88″ but has a built-in terminal strip for connecting hardwire contacts and can install on anything that opens or closes.
3. Doberman Security SE-0129 Mini Entry Defender with Chime
This sensor is a favorite among some homeowners for its unique features, including but not limited to its very loud 95 dB alarm, option to switch the alarm to chime mode, battery-operation (to work even in power outages), and easy installation.
4. Aeon Labs Aeotec Z-Wave Door/Window Sensor
This sensor is an ideal option for homeowners who would like a specific set of option in their door and window sensors. Some features that come with this sensor are a hidden security tamper prevention trigger, a detection range of up to 300 feet, and the ability to send radio signals to up to 6 associated Z-Wave devices.
5. GE 45131 Choice-Alert Wireless Door/Window Sensor
This sensor, also by GE Security, is a more economical choice for homeowners who would like the added security without all of the complex features you might find in other more premium models of door and window sensors. This sensor has easy Installation (secure with screws or double-sided tape), is weather resistant, and operates up to 150-Feet away.
How Do Door and Window Alarm Sensors Work?
Doors, windows, cabinets, and drawers— anything that opens and closes—can be protected using a door and window sensor. Wired or wireless, they are easily installed into a house that is being built or an existing home. Wired sensors tend to be less expensive, but wireless sensors are more easily moved.
These sensors work with a sensor and a magnet. The sensor is installed on the window or door frame and the magnet is attached to the window or door itself. When the alarm is armed, a simple circuit is connected by a magnetic current that sends a message to the alarm when the current is disturbed. Opening or closing the door or window disturbs the current, the alarm is sounded, and the homeowner is contacted remotely through the system or by a monitoring service.
There are several types of window and door sensors available:
• Surface contact sensors and magnets are installed onto the surface of the door/window frame and the door/window. The least expensive option, but also the most noticeable.
• Recessed contact sensors and magnets install inside the frames and inside the door or window, making them less visible.
• Vanishing sensors are very thin and virtually undetectable, blending into any décor, and hidden from the eyes of intruders.
• Vented window sensors use two magnets so an armed window may remain open a few inches—any further and the alarm is triggered.
• Garage door contact sensors are installed onto or into the garage floor and the magnet affixed to the door, even rolling doors.
• Features/How to Choose a Door and Window Sensor for Your Home
Including door and window sensors in your home's security system makes good sense. There's a reason this feature is the most popular device in home security—it's the first step toward preventing home intrusion. But, as with any security feature, every household is different and families need to determine their unique needs to ensure optimal protection.
The following may be helpful in making the best choice:
• Determine which doors and windows you want to be protected. If they are not accessible, they may not need to be armed.
• If you want the ability to arm an open window, be sure you opt for vented window sensors.
• Does the company you're considering offer maintenance and repair service?
• Is the alarm simple enough for every household member to use?
• Are there secondary pass codes for family members or relatives to arm and disarm the system?
• Do you want a safety sensor that also can detect broken glass, drilling or sawing that may be missed by basic open-close sensors?