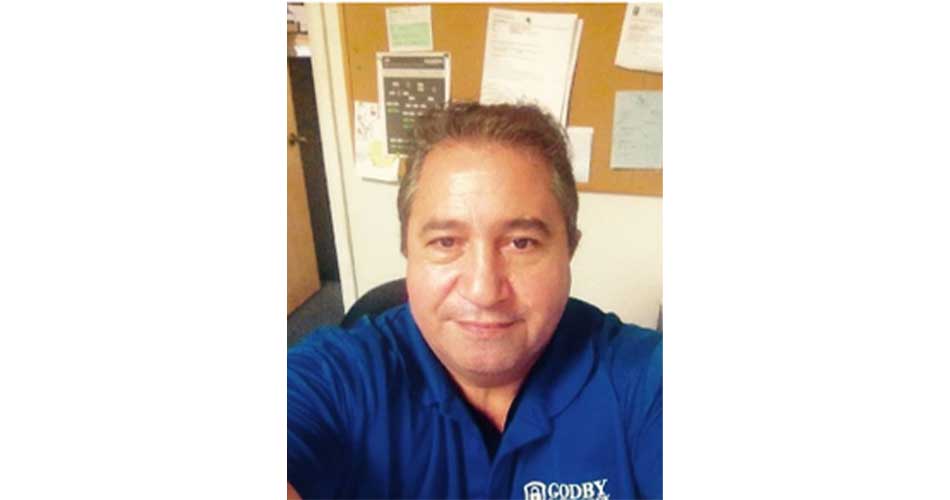 By Staff
Gules DiNuzzo – Unlocking The Next Level Of Godby Safe And Lock
Bursting with confidence and passionate about his industry, we're honored to have Gules DiNuzzo on our team. The ability to expertly balance more than one thing in and out of the office is a signature trait of Gules.  Sometimes he spends his time helping to dispatch our team to the locations they are needed and other times he goes to clients in need himself to offer assistance. He's not done there…he places orders for new stock and he also plays a pivotal role in helping to manage our company and its world class customer service values. Godby Safe & Lock has been in existence for over 60 years and by that measurement Gules is a pretty new member to the team, but he brought with him valuable managerial capabilities as well as a knack for tracking down rare equipment and parts. Also, being an expert technician himself, he's very capable in assisting technicians who may call in for advice with issues they're having as it relates to installing and repairing locks. We are simply happy to have him on board!
The seed of wanting to become a locksmith was planted by his brother years ago who sensed an affinity in Gules for the security industry.   Gules always found locks and security tech very interesting and as serendipity would have it, Gules ended up connecting with Troy Anderson, the owner and CEO of Godby Safe & Lock. Troy soon after became Gules' mentor and taught him everything he knows about the industry. This is especially exciting for Gules because he gets to continue expanding his knowledge while working with his mentor. Not a day goes by where he doesn't learn something new and he has an even greater sense of purpose these days since he now gets to assist Troy with taking the business to the next level of continued success.
Honesty and integrity are two very important words when you're committed to helping others feel safe in their homes and businesses and they're imprinted in the minds of everyone that work at Godby Safe & Lock. Gules believes that we outshine everyone in this industry because we have a team filled with individuals who genuinely care about what we're doing and it's undeniable once you've interacted with anyone from the office. His hope for change in the industry revolves around making it harder for someone to become a locksmith. A lot of people are rightfully paranoid about who they trust with their security, which is understandable, and we at Godby Safe & Lock aim to prove that a few bad apples doesn't spoil the whole bunch.
In his personal time, Gules enjoys a good game of golf and spending time with his better half, Stefane. Gules gives credit to his dad, Vincent, for being the person he is today. He's proud to admit that as the years have gone by he's morphed slowly into his dad. He's thankful to have been taught not to blame others for what he hasn't achieved and to instead appreciate the lessons and keep working for what he wants. Our client trust Godby Safe & Lock for their security needs, because you can trust the people who work with us….like Gules!  Be sure to say hi to him next time you come by our office or call in for service.