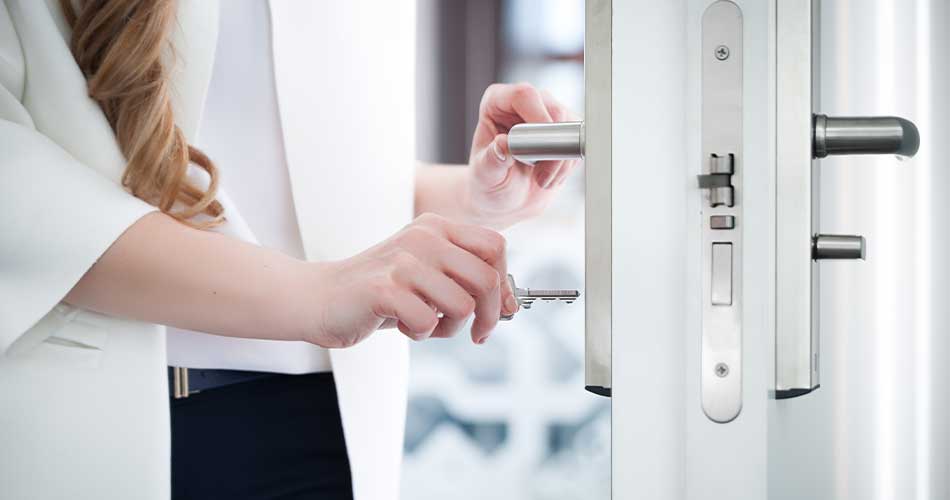 By Consumer Reports
The time has come to choose a door lock. Here are a few tips to consider as you decided which is right for you.
1. Learn Lock Lingo
The deadbolts we've tested, both conventional and smart, are single-cylinder, operated using a key from outside or a thumb turn from inside. The high-security locks have hardened cylinders, unique pin configurations, and other defenses. Industry rankings, Grades 1 to 3, seem to track with our ratings, with Grade 1 locks being the most difficult to disable. But packages don't always display that information, so you might have to check company websites to find out how a lock is rated.
2. Decide How Much You Can Spend
A high-security lock of the Medeco caliber might seem expensive, and smart locks aren't cheap, either. But if you have a break-in, the deductible on your homeowners insurance is likely to be higher than the cost of the lock. And insurance policies commonly give discounts for homes with deadbolts.
3. Determine Whether You Want a Smart Lock
The price tag alone might be enough to make you scoff at buying a smart lock, but before you dismiss it, consider the convenience it delivers. A smart lock can be very helpful if you often forget to lock your door, or need to let contractors or cleaners in when you're not home.
Smart locks solve those problems by way of smartphone apps and optional remote locking and unlocking features. Just know that remote access requires the use of some sort of WiFi bridge, at an additional cost. (Smart locks don't have WiFi built in because the chips are too power-hungry for the AA batteries that typically power them.) And if you're considering a smart lock but don't want to pay extra for WiFi access, an electronic lock might serve your needs. This type offers keypad access and the ability to program and distribute PIN codes to various guests, but it can't talk to your smartphone.
4. Beef Up the Door Frame and Lock
Weak doors, in particular, hollow-core doors, may give way before the lock does. Whichever type of lock you buy, be sure to use a box strike made of heavy-duty metal and install it with the screws provided. Another option is to install 3-inch screws on your existing strike plate.
Hinges should also be secured with 3-inch screws. You might not want to spring for a double-sided lock, though—many municipalities consider them to be a fire hazard because you need a key to unlock the door from inside, which creates the possibility of being trapped. They can offer peace of mind if installed on a door adjacent to glass sidelites by robbing a would-be burglar of the ability to break the glass and reach in to unlock the thumb-turn.
If you need help as you choose a door lock, contact us.