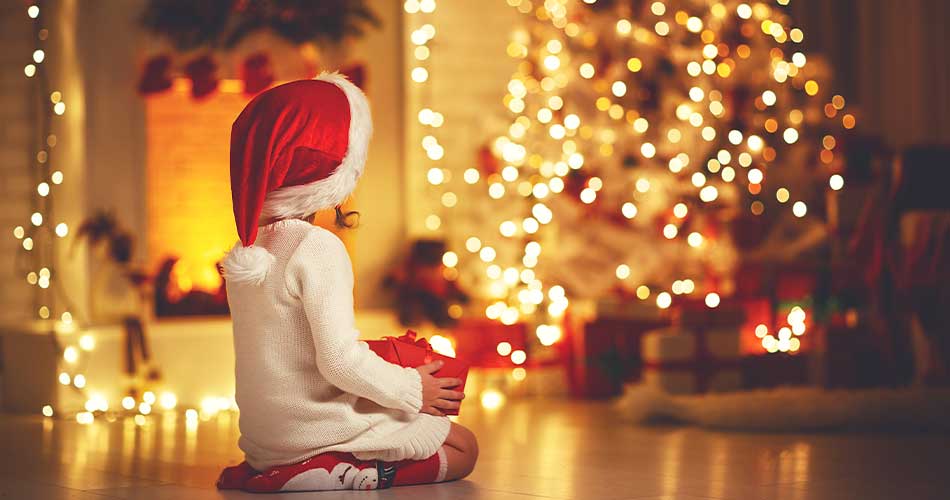 By Rhian Jones
Tis the season to be jolly… So make sure your home is safe and secure over the festive season by following these top tips.
Security measures
Christmas is one of the busiest times of year for burglars, with home insurance claims rising in January following December thefts. With the evenings drawing in early, the longer nights are an ideal time for opportunistic burglars to strike.
So making sure your home is extra secure should be on your priority list. Ensure the exterior of your home is well-lit. Making sure windows and doors are secure is essential all year round, not just during the festive season. See our guide to the different lock types to see if you have the right level of security.
Gareth Lane, head of home insurance at Confused.com, says, "We'd encourage homeowners to consider upgrading their home security as a way of safeguarding their possessions this Christmas. It can also reduce home insurance costs, as installing properly-fitted alarms and locks can lower home insurance premiums."
Is your home alone this Christmas?
December is a busy time. You're out and about at Christmas parties and events, not forgetting all that shopping that needs doing.
If your home is left empty during the festive season, it could be an easy target for burglars.
Out of sight, out of mind
If you've bought lavish presents ready for Christmas, then the best way to keep them safe is to keep them out of sight.
If a passer-by can see presents under your Christmas tree, then this could suggest that you have items worth stealing.
The safest option is to keep them hidden away until closer to Christmas. Also, be sure to properly dispose of any packaging for new items in the house.
You don't want to advertise your valuables to any potential thieves. So break it down and bag it up, don't just leave it for collection.
Avoid a Christmas inferno
Christmas usually means fairy lights, and lots of them. Make sure to turn them off when you're out of the house, and when you go to bed.
Try not to overload plug points with too many lights or electrical wiring, as this can be a fire risk. And remember, Christmas trees and decorations can catch fire easily.
So make sure to keep them away from open fireplaces, candles or heaters to avoid any mishaps.
Make sure you're covered
December is always a good time of year to check that you're fully covered by your home insurance policy. Find out what level of cover your policy offers when it comes to things like snow damage and theft.
If you're going away and leaving your home empty for a long period of time, it's best to speak to your insurer to make sure you're covered. Make yourself familiar with any exclusions to your policy.
For example, your policy could be void if accidental damage is caused to your home under the influence of alcohol.  So be careful if you get too merry this Christmas. You'll want to check that your contents cover is high enough to cover the value of any new expensive gifts.
Some home insurance companies offer extra seasonal cover for your contents, at no extra cost. So check if you can temporarily increase your level of cover over the Christmas period. Once the festive season is over, it's important to update your insurer on any valuable gifts you've received that you want covered by your policy.