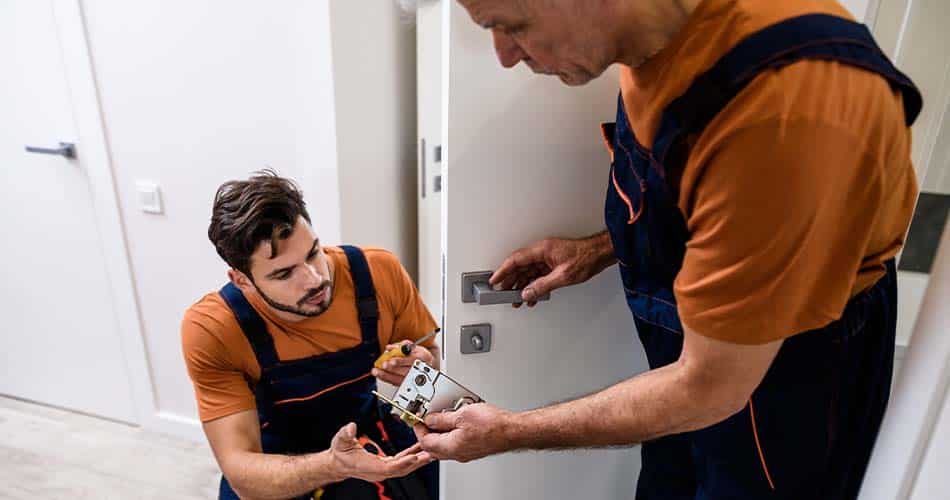 By TOP4
Locksmith or handyman – who is the best to hire when you want to secure your home?
Whether you own the property or simply rent it, you naturally want your belongings protected. Of course, home protection goes beyond personal belongings, it also means securing your safety and your family's.
So a locked door and locked windows are not going to cut it.
Today's security measures need to go beyond having the right locking systems installed on your doors and your windows. Access control is just one part of an effective security system; you also need to consider lighting, the environment, and technologies that provide a whole range of scenarios. This is primarily why it's better to hire a licensed locksmith over a handyman.
A handyman may have the tools and skills to install a new lock in your home but a locksmith will do that and more.
In comparison to handymen, locksmiths are trained and have achieved credentials to deliver more services that include the following:
• CCTV
• Restricted Master Key Systems
• Security Audits
• Alarm Installation and Monitoring
• Electronic Locks
• Safe Installations and Sales
• Safe Picking
• Repair and Replacement of Broken Locks
• Fitting Security Screen Doors
• Install Door Closers
• Window Locking Devices
Locksmiths also provide home security advice, evaluating your home and the potential ways thieves and other unauthorized persons could gain entry to the property. Your property could get installed with the latest security key systems, which may feature date and time access controls, access permissions, key expiry and the like. Your property may also use old-fashioned key systems if you prefer to use traditional locks.
In addition to installing security systems and recommending the appropriate ones for your property, locksmiths could also help when you find yourself locked out of your car your home, your boat, or your office.
The security of your belongings and property and the protection of your family rely more than just on locked doors. And if you own a business, you certainly need more than the usual locks and keys. With the credentials and experience of the right locksmith, your home and/or business receive the best security system, electronic and otherwise. And that you and your family will feel safe and confident night and day.
Contact the experts at Godby Safe & Lock to talk about your securing needs.