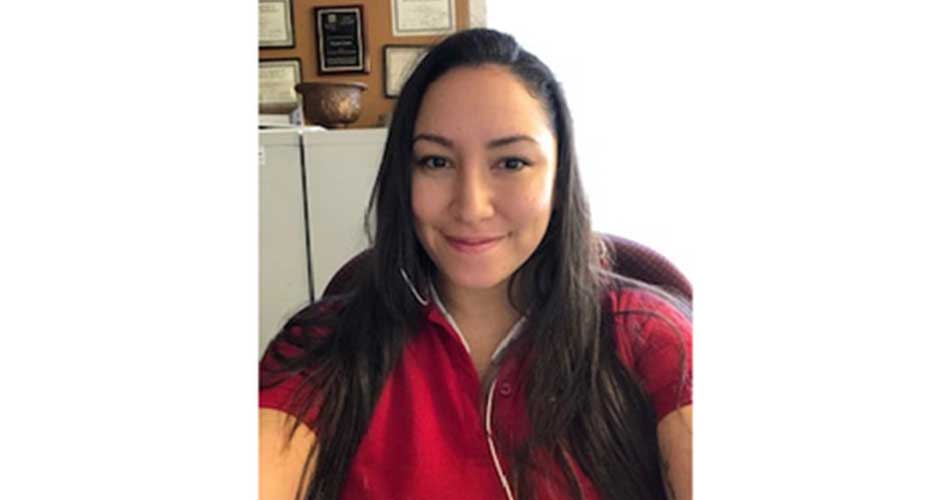 By Staff
Erica Orta has been an indispensable member of our family here at Godby Safe & Lock for almost thirteen years. This is a testament that there is room for women in all fields, more specifically the ones that are traditionally dominated by men. Erica divides her time in the office between working as a store locksmith and partnering with her mother, Frances, in the accounting department. Having that certain je ne sais quoi, every interaction between Erica and a client is transformed from a mere transaction into a relationship experience. Erica loves getting to know our clients and ensuring that their needs are met and expectations exceeded each and every time.
Erica heard about an opening at our company from her mom and relished the opportunity to be trained in the security field.  She wasn't exactly sure what to expect but the ride has been filled with mostly highs, some lows and many joys. After all this time Erica still loves what she does and is grateful to be part of a company where you never stop learning new things.  There have been many priceless moments during her time with. Her favorites include:
• Being able provide calm and help resolve a lock issue a client for client who is heavily stressed.
• When someone comes in with a unique type of lock that Erica has never worked on before. It gives her the opportunity to tinker and discover until she finally figures it out.
Off the books and away from the office, Erica enjoys hanging out with her step-children.  Weekends filled with riding ATVs and enjoying all that nature has to offer are the norm. She loves the "countryside/ less populated" areas of Florida where she is surrounded by so much land she can't even see your neighbors. She views this as absolute bliss and freedom! If you're wondering who has shaped Erica into the woman she is today, all fingers would be pointed at her mom, Frances. They share a strong bond any mother and daughter would love to have and it's always a good time when they're together, even at work.
At some point everyone requires the service of a locksmith, so why not make it a positive experience by choosing Godby Safe & Lock. We have amazing people working with us, who genuinely care about helping you create a safer environment for yourself, Erica is a shining example of that.
Stop by our shop and who knows, you may lucky and walk in to Erica singing an opera!