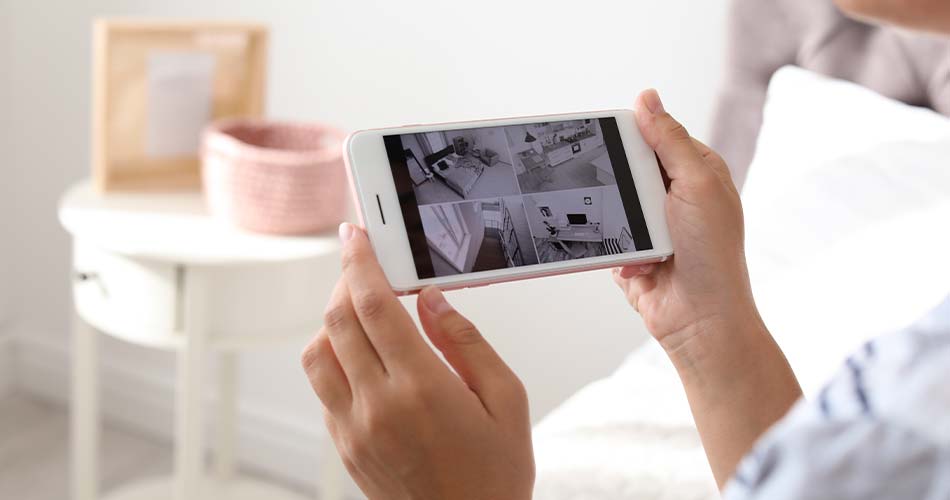 By Lindsey Rogers
Residents in the Forest Hills subdivision in Montgomery reported that a man had been casing their neighborhood, going door to door and asking for a gas can. It's all believed to be an act so that he could see who was home and who wasn't during the day. In the midst of that, there was a string of home break-ins. Now police are looking into whether two men are connected to the recent neighborhood crimes.
Phillip Nichols went out for about an hour with his wife last Thursday to run errands and when they came back to their Forest Hills home, they realized that someone had entered their home on Sherwood Drive and stole several thousands of dollars worth of electronics and cash. The bad guys chose the path of least resistance, coming in through their dog Bullet's doggy door.
"Seeing everything gone was disturbing. You try to have something and somebody steals it. At first we thought they didn't get in but they did and they took some stuff, a couple of TVs, laptop computer, some cash," Nichols told WSFA.
According to Nichols, little did the suspects know that his next door neighbor's home surveillance security cameras caught them in the act, and video of their car- all of which was handed over to Montgomery police. His neighbor, Sterling Fike, said his security footage showed the suspects hopping their back fences in broad daylight as they made their way to Nichols' home. A short time later, their car was spotted pulling around to the front of Nichols' house so that all of the stolen goods could be loaded up.
Public safety officials confirmed that two men have been charged in connection with the break-in. Residents are hoping police can tie the suspects to other crimes in the neighborhood, including other home burglaries and pet thefts. Ashley Barnes' two dogs were stolen from her backyard in the Lee Oaks neighborhood nearly two weeks ago.
"We just happened to let them outside that day and somebody pulled alongside the drainage ditch that our home backs up to. They took the access road and pulled up to our fence, took  two of the wooden posts on the fence and got them out that way," she said. "Several dogs have been taken in the last couple of months so it's heartbreaking because I know like our two, they're like our babies and I imagine everyone else feels the same way about theirs that have been taken. It's difficult not knowing where they are and who is doing what with them."
The recent rash of crimes has those in Forest Hills and surrounding neighborhoods keeping an eye out for  anything out of the ordinary.
"That's neighborhood watch. That's neighbors watching out for each other, looking out for any suspicious activity, looking our for their neighbors' homes when they're not there or when they're at work and that's what it takes," said Sue Grimmig, President of the Forest Hills Neighborhood Association.
As for Phillip Nichols, he's put up his own home surveillance cameras like his neighbor, Sterling Fike.
"I have one just in case," Nichols added.
Residents in Forest Hills have been very vocal on their neighborhood association group on Facebook, keeping each other updated about what's been going on. The group has more than 300 members.
The two suspects who were arrested have been charged with one count of burglary and theft but MPD's investigation continues, with the possibility of additional charges.
"Their identities are not immediately available for release due to the ongoing investigation," said Martha Earnhardt, spokeswoman for the Montgomery Public Safety Department.
Contact Godby Safe & Lock to find out about the best home surveillance system for you residence.