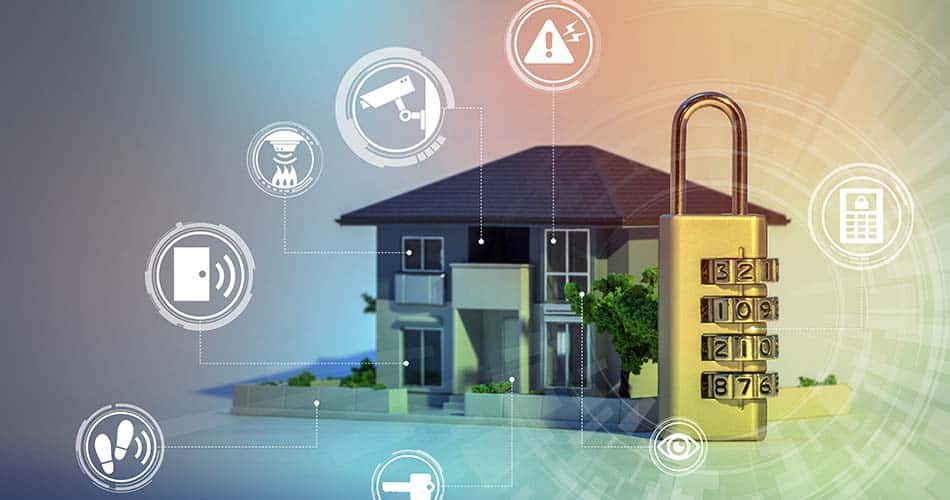 There are a large number of home security tips that can help the average homeowner with installation of the perfect security system for his or her needs.
Door protection
Securing the perimeter of a house (that is, the doors and other entryways) is a priority with a home security system. Experienced burglars know that the garage door is the most vulnerable point of entry in most houses, followed by the back door. Combat this by using Grade 1 or Grade 2 locks or high-quality deadbolts on exterior doors; the former resist prying and lock-picking attempts, while the latter effectively bar a door shut and are encased in materials that resist tools that may be used in attempts to shear off the lock cylinder pins. Also be sure that the doors in the house are either solid-core or metal – this prevents a thief from gaining access by simply kicking in the door.
Window protection
Windows can sometimes pose a security problem, as they are an easy way for an intruder to gain access to a home. Be sure to install secondary locking devices on all windows – dowels or rods to brace horizontal sliding windows shut, and through-the-frame pin locks to keep vertical windows closed. Another option is to replace the standard glass in windows with polycarbonate or tempered glass, which is nearly impossible to break. Combine these with key locks or heavy sash locks, and a burglar will not be able to gain access to the house through windows at all.
Outdoor detection systems
One of the best home security tips for the perfect security system and burglar deterrents is also one that requires the least amount of installation: a guard dog. The dog does not actually have to be an attack dog – if it has a noticeable, menacing bark, that is almost always enough to scare off intruders. On the other hand, sometimes simply the implication that a dog is on the premises is enough: a prominently placed "Beware of Dog" sign, a loose chain or dog bowl, or a dog house all contribute to the image that a dog is nearby, even if one actually isn't. This can often be cause for a burglar to walk away.
Motion detectors
It is possible to install motion detector devices in a home even without a full alarm system set up. Passive infrared detectors can be used near a house's entrance to "see" body heat from an intruder as he or she approaches; if the intruder gets too close, the sensor will trigger any attached devices, ranging from loud sirens to bright flashing lights, or both. Since this will rapidly draw attention, this setup usually causes the burglar to leave the area immediately to avoid further detection.
These home security tips are all good ideas for anyone looking to protect his or her home against any unwanted intruders. Contact the experts at Godby Safe & Lock to discuss how we can help you build the perfect security system.