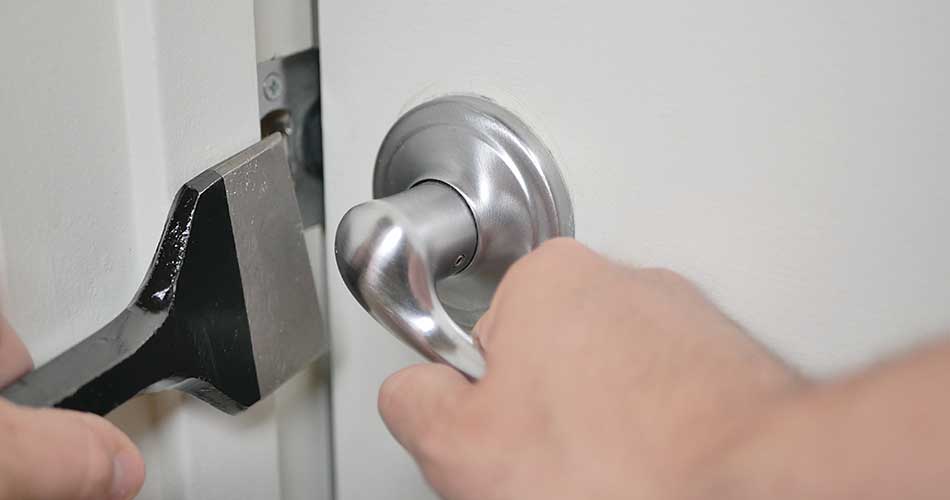 By Superpages.com
Home security is a top priority, so you need to choose door locks that you known you can rely upon for their strength, and durability. Perhaps the best way to see if your home security door locks are vulnerable is to imagining your house through the eyes of a burglar. After windows, doors are the second most vulnerable part of your home to burglary.
Certain doors are more vulnerable than others such as;
• Exterior doors, particularly those at the back or ones that are hidden by a porch
• Garage doors, particularly those connecting the garage to the house
• Basement doors
There are certain things a burglar will always look out for when it comes down to the search for vulnerabilities to your home security door locks. Here is a rundown on how you can prevent them and make your home more secure.
Are any doors unlocked? Always make sure to lock all of your exterior doors, even if you are going out for only a short while.
Can you be forced to open the door? Install safety chains so you are not vulnerable when you answer the door.
Can the door panels be cut or broken through? Make sure that you door is made of thick hardwood or metal or is reinforced with metal.
Can any windows be broken enabling access to the inside of the front door lock? Install double cylinder deadbolt locks that need a key to open from the interior as well as the exterior.
Can your home security be compromised with a hammer or crowbar? Install deadbolts with a beveled casing which prevents damage from heavy objects.
Can the lock be drilled through to break in to the door? Look for deadbolts that incorporate hardened steel chips to prevent the lock from being drilled out.
Can the door be smashed in with brute force? Secure your deadbolt with security plates that use long screws to attach to the wall not just the door jamb. This will make it virtually impossible for a burglar to kick in the door. Also attach door bolts to the top and bottom of the door, this will greatly increase your home security and make you feel safer.