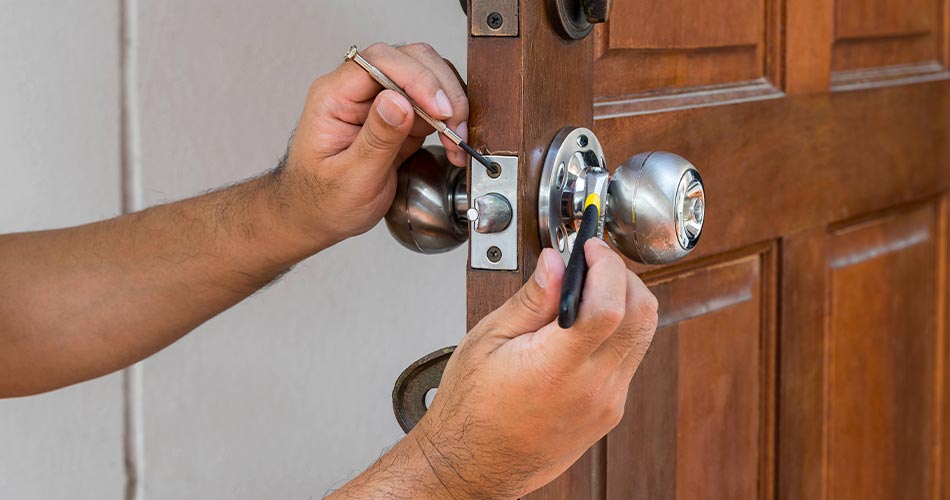 If you've recently moved into a new home, you'll want to have the locks changed. It's impossible to know how many keys the previous owners gave to friends or relatives or to know the reputation of these people. A locksmith service can change the locks without the need to buy new entry locksets for the entire house.
If you ever lock yourself out of your home, you may need to call a locksmith. Of course we all have a key in that secret hiding place outside the house, but how many times has a member of the family used that key and forgotten to put it back?
You slam the car door and at that same split second realize you've left the keys in the car. It's easy to lock yourself out of your vehicle. With today's new cars the coat hanger method won't work so you'll need to call a locksmith.
A locksmith can add security locks to your windows and slider doors. These are typical access points for a potential intruder. A locksmith will install locks that provide ease of use for you the homeowner but prevent break-ins.
You should change your locks every few years, especially if you have a lot of people in and out of the house, have lent out keys that have never been returns or if you have kids that have their own keys. It's hard to know where these keys end up over time. Plus with the improved technology in looks you'll want to have the latest in security.
If you break your key off in the lock you'll need a locksmith to remove it and possibly repair the lock. A key or the internal mechanism in the lock can become worn and difficult to use. If you have problems with a lock it's a good idea to have it checked out before the key breaks off.
A locksmith will replace locks if your keys are lost or stolen. Even if you lose your keys and they are returned to you, you can't be sure they weren't copied first. It's best to be safe and have the locks changed.
If you've had a break-in, you'll want to call a locksmith right after you call the police. Have all the locks changed as well as installing additional levels of security such as extra locks and an alarm system.
If you have concerns about the current level of security in your home or business a locksmith will work with you to show you where you need to add locks as well as giving you advice on other security measures you should take.
A locksmith will provide 24/7 emergency services for lockouts, broken keys or locks and lock replacement in case of a break-in, whether it involves your home, vehicle or place of business. They know that problems with locks don't just occur from 9 to 5 so they're on the job when you need them, day or night.