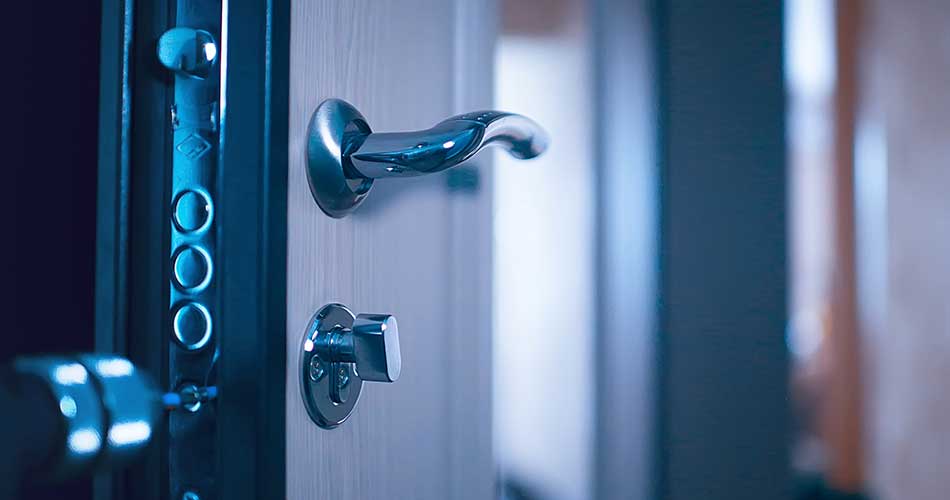 By Amber Smith
Most common issue that we get from our customer is changing a lock in the home, but when our technician finds out some issue with the old lock, they need to get confirmation by explaining to them why they should change the locks as it is really important. There are various circumstances that can make you forced to change the locks in your home.
One should always remember that non-functioning locks can make your home vulnerable to burglaries and intrusion. This requires in being aware of some signs and situations, in-which it becomes important to replace or change the locks of your home. Lock off your home offers residential safety by pretending as a barrier from the outer world's unwanted elements wanting a forceful intrusion.
One should be aware that there are various occasions that may give rise to situations in-which replacing or changing locks will prove to be worth. In this article, you will find some most important situations for changing every lock of your home that will tighten your home security.
Lost Key or Stolen Key Issue
Experience of losing your keys can be an extremely frustrating experience, which became worse when you do not have a spare key. Lost or stolen keys of your home cause a security risk, which requires in changing or replacing the locks with a new one. Even if you get back your stolen or lost keys, there won't be any guarantee that copies of the key were not made. By changing or replacing locks, you can be assured that the lost or stolen pair of keys won't be used to gain entry into your home.
After a Home Break-In
Burglary or attempt to break-in your home are unfortunate incidents, during which the criminals can damage or tamper your locks. The tampered or damaged locks can lead to malfunction or turn into permanently damaged lock. In this scenario it becomes essential to change the locks. It is also considered to be wise in replacing all locks of your home after a burglary, which will help in tightening your home security from the scratch with installation of top quality security and anti-theft locksmith systems.
You Fired an Old Employee
If it is a business premise and you recently fired someone who used to have a set of keys, be sure to change those locks. While not every disgruntled employee will seek some sort of revenge, you just never know.
Flatmate Has Moved Out
We can trust our flatmates, if someone has recently moved out, best to get those door locks changed, just in case a copy of the key was made. You just never know what it can cause. Its better be safe than sorry.
You Gave Your Keys to Some Untrustworthy Person
If you have given your keys to some repairmen, or installation or a service provider when you are not at home or your kids are at home, and you never get your keys back or lost at the same time and you felt that they got it, that can be the reason for unexpected break in, at that time you may need to change the locks to make sure that your home is secured.
Rusty and Old Locks
Daily wear and tear can cause rusty locks, which is one of the sign to change or replace them. When you experience difficulty in opening the door lock then you should opt for changing or replacing the lock. You need to be proactive in changing the locks at the early onset of rusting, before those completely worn down. This can lead to some unwanted instances like lockout situations. Opting for a high-quality and durable locksmith company with rust-proof finish or coating will protect your lock from delay and onset of early wear & tear.
Moving into a New Home
Have you just moved into a new home in Palm Beach County? In this case it should be your first priority to change the locks for ensuring good security. You may not know that the previous homeowners may have shared copies of their keys with friends and family members. In considering this, you can opt for replacing your locks that will act like reset buttons and ensure no stranger get unwanted access into your home.
Locks are not changed for a long time
It is really a smart move that you need to change locks as we see that every year there are new technologies that we are getting in all the fields, locks are also getting advantage every time, so the security is also updated when we get new locks, they are more dependable with the upgrade, so if you have no issue from above, you can also change your locks with updating the locks.
Conclusion
It will always effective in changing or replacing the locks with a reliable and trustworthy locksmith. With a professional and experienced locksmith, you can be assured of getting dedicated and exceptional service that will ensure a high level of safety and security of your home.